IMPROVISATION 101: MAJOR, MINOR AND BLUES
Improvisation 101: Major, Minor and Blues is a method book for developing improvisers published in English and German by Advance Music (a division of Schott Music) and distributed by Alfred Music in versions for C instruments, Bb Instruments, Eb Instruments, Piano, Guitar and Bass/BassClef instruments. For more information, click here.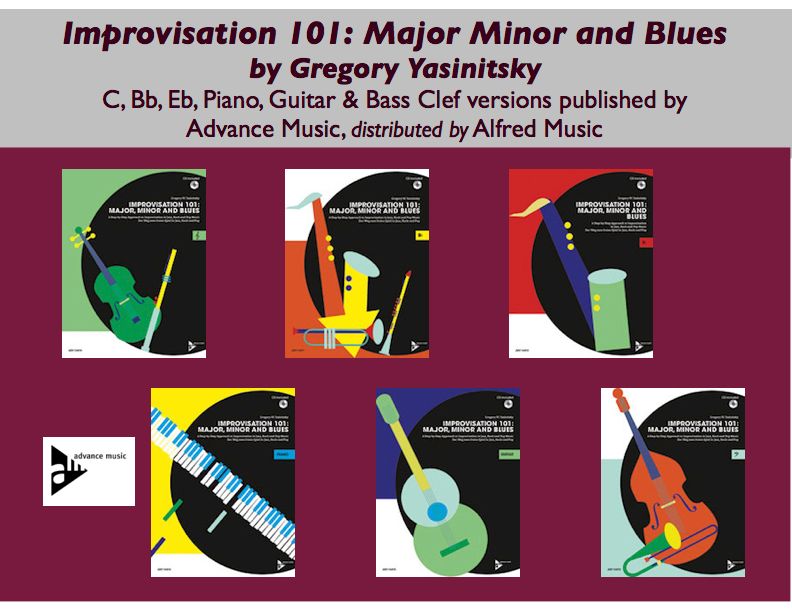 THE BOOK INCLUDES THE FOLLOWING FEATURES
Nine Tunes Presented in Step by Step Fashion
What to Play
Why This Works
About the Harmony
Play Along Tracks
Improvised Solos
Simple Piano Voicings
Sample Bass Lines
Solo Transcriptions
Jazz Theory Guide
In English and German
.