Orchestra Version
Greg's Jazz Concerto for Piano and Orchestra, winner of the American Prize for Orchestral Composition, Pops Division, was composed especially for pianist Willis Delony, the Virginia Martin Howard Professor of Keyboard Studies & Professor of Jazz Studies, and the Baton Rouge Symphony Orchestra conducted by Timothy Muffitt. The Concerto was premiered in Baton Rouge, Louisiana, on January 19, 2017. View Scores and listen to recordings here. Video: Watch video of the Jackson Symphony Orchestra with Delony, conducted by Matthew Aubin.
Wind Ensemble Version
View scores and listen to recordings of Greg's Jazz Concerto wind ensemble orchestration.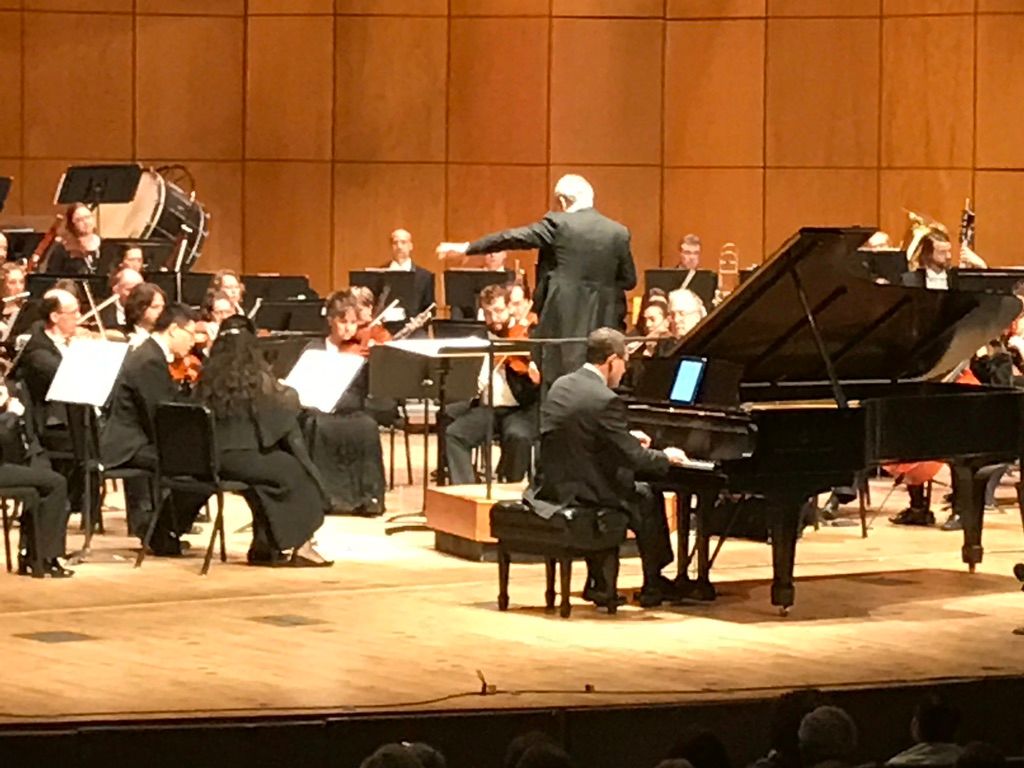 Performance Notes
This work was inspired by a magnificent concert featuring pianist Willis Delony, a unique pianist, able to musically move effortlessly between the worlds of jazz and classical music. In the afterglow of Willis's concert, I asked if I might compose something especially for him. Since my career also involves extensive work in both genres, the decision was made to compose a Jazz Concerto, a piece which would integrate composed passages demonstrating Willis's classical command of musical nuance and expression—and his dazzling technique—with sections featuring Willis's formidable improvisational skills. The Concerto, dedicated to Willis, was premiered in January of 2017 by the Baton Rouge Symphony Orchestra, conduced by Timothy Muffitt. The work is framed in three movements: fast, slow, fast, with the third movement also divided into three parts as a kind of microcosm of the complete work.
The first movement, "Louisiana Reel," with drones and pedal points, draws inspiration from Irish and Celtic sources, but filtered through the prism of jazz. The title of the second movement, "Nights of Wind and Water," acknowledges the awesome power of the natural world and was inspired by the terrible storms and floods of 2016 in Baton Rouge, Louisiana. The third movement, "What He Said!," begins with a blazing, hard-swinging statement, drenched in blues and bebop ideas. After a roaring "big band" passage, the music returns to the slow theme heard in the second movement, but with the music turned on its head—a "ghost" of the second movement as Willis describes it. The final section of the piece is an upbeat, ebullient, optimistic jazz waltz which leads inexorably to the ending of the work.
—GWY, Pullman, WA